Secondary Operation Equipment for Fabrication & Stamping
Secondary operations complement all of Tempco's metal production services. We provide deburring and cleaning, countersinking, and spot welding. Contact Tempco today to learn more! We're glad to answer any question you may have about our quality manufacturing.
DRILLING, TAPPING & COUNTERSINKING
2 SPEEDYCUT ST-1 TAPPING MACHINES w/ single or double heads
2 SPEEDYCUT ST-2 TAPPING MACHINES w/ capacity of ten taps
1 SPEEDYCUT ST-2 TAPPING MACHINE w/ capacity of fifteen taps
3 CLAUSING SERVO FEED DRILL PRESSES - 20" w/ capacity of ten countersinks or drills
1 CLAUSING DUAL HEAD DRILL PRESS - 20"
1 Speedy Cut ST-2 Tapping Machine w/ Single Tapping or Twin Tapping Head
1 Procunier 3AL Tapping Heads
1 Bridgeport Series 1 Mill
1 Bridgeport Series 2 Mill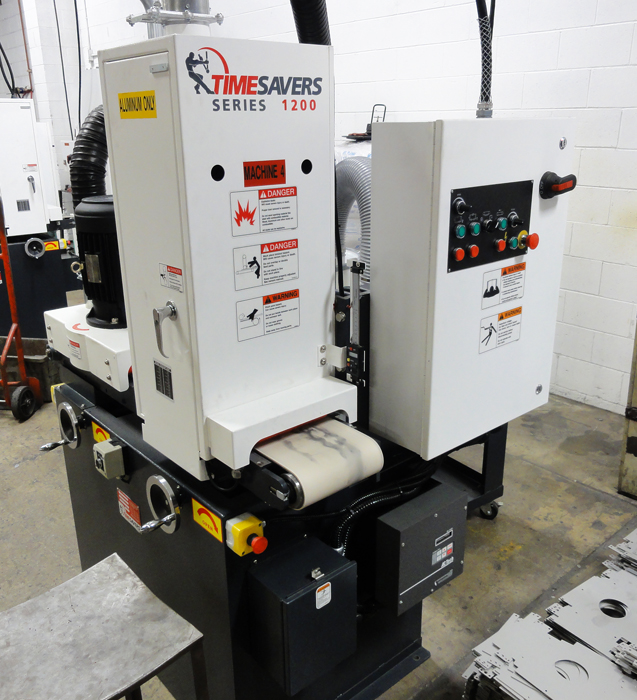 SHEARS
1 Cincinnatti
1 ACUSHEAR
1 Whitney Jensen
1 Five Ton Overhead Crane
DEBURRING AND CLEANING EQUIPMENT
3 Almco SBB-12 Vibratory Tumbler
1 Almco VM-5 Vibratory Tumbler
1 TimeSaver Series 3100 Wet w/ Scotch Brite Finishing Disc
2 TimeSaver Series 1200 Dry w/ Scotch Brite Finishing Disc
1 TimeSaver Series 1200 Dry
1 Hobart Parts Washer
1 Nobles Part Dryer
1 Automated Finishing AV32L, 32 cu. ft. Vibratory Tumbler
1 Cleanomat Parts Washer
2 Straightener G&P
PACKAGING EQUIPMENT
2 Sealed Air Foam-In-Bag Packaging System
2 Automated Shrink Wrapping System
MATERIAL HANDLING EQUIPMENT
1 CAT 10,000lb Forklift
5 CAT 5000lb Forklifts
1 CAT Standup
1 Crown Standup Reach Trucks
2 Crown Electric Forklifts
1 One Ton Overhead Crane
Contact Tempco Manufacturing today to learn more about our Secondary Operations for Sheet Metal Fabrication & Stamping.
Interested in learning more about what equipment we use in our facility? To find out what Tempco Manufacturing can do for you contact us or request a quote to get started on solving your toughest manufacturing challenges.