Custom Sheet Metal Fabrication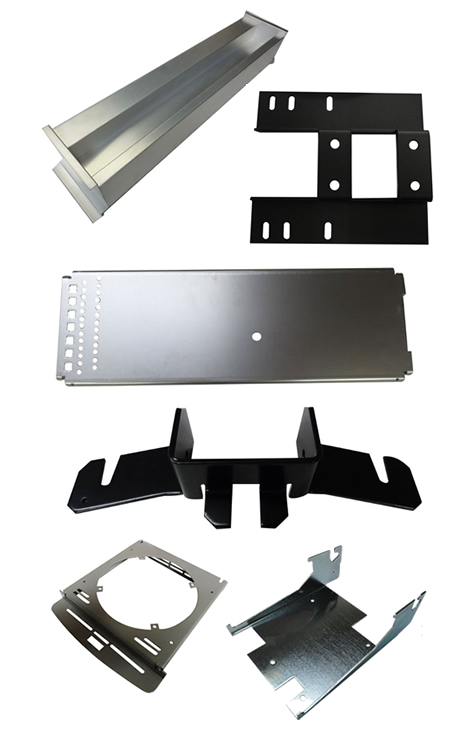 Tempco has the ability to form, draw and assemble small to large sheet metal fabrication assemblies that our three CNC turret presses and fiber optic laser produce. We have a large welding department, assisted by robotic welding capabilities, for all your assembly and fabrication needs. Tempco also has the ability to handle your cosmetic needs using finishing techniques performed by our skilled personnel and our straight-line sanding machines.
Sheet metal fabrication involves manufacturing components by way of manipulating sheet metal. This is accomplished by first laser cutting or turret punching the material, precision metal forming, bending, and rolling of the sheet metal, and welding. Tempco produces sheet metal fabrication parts and assemblies across many markets, from medical and technology to heavy equipment.
Tempco is your one stop shop for Sheet Metal Fabrication
Here at Tempco we want to be your one stop shop for sheet metal fabrication and provide you with turnkey parts. We provide inclusive, comprehensive solutions, not limited to sheet metal fabrication, metal precision stamping and engineering prototype services.
Tempco takes pride in providing top quality secondary operations to assist in the completeness of all of our manufacturing services. To achieve this, Tempco has established a network of proven supplier partnerships, including, but not limited to, powder coating, plating, anodizing, pad printing, silk screening, machining, and many other secondary operations.
Contact Us Today To See how Tempco Can Help With Your Next Metal Fabrication Project
Interested in learning more about what Tempco Manufacturing can do for you? Contact us or request a quote today and let us assist you with you custom sheet metal fabrication needs.